All work is carried out to an exceptional standard by our fully trained and experienced staff, with Health & Safety and all current British Standard legislation (BS3998/BS5837) at the forefront of our operations.
Contact Us Now
Tel : 020 8351 6057 | Mob : 07828 967 088
Pruning
Trees in the city frequently outgrow their surroundings and it becomes necessary to maintain them. It can not be understated how much skill is required to prune correctly. Drop-crotch and target pruning are essential to preserve natural shape and vigour - a practice that is too often overlooked.
Crown Reduction
A crown reduction can alleviate the overbearing presence of a dominant tree, and remove unwanted weight from branch tips. Appropriate pruning technique ensures minimal wounding whilst keeping the natural shape and form intact.
Crown Thinning
Trees with dense foliage are more susceptible to wind throw. Selectively pruning internal growth ensures greater passage of air through the crown, dramatically reducing sail forces on the tree. Thinning will also promote a much higher light intensity in the immediate surroundings.
Crown Lifting
This is the practice of removing branches in the lower portion of the crown to provide light, balance and passage of air. It can also be useful to maintain statutory distances from buildings and roads.
Pollarding
Pollarding is actually an ancient technique for the production of amenity timber. However, it also affords a secondary benefit in cyclical management (typically seen on street trees) or the introduction of new a framework in the scaffold limbs. This helps to promote the development of a more compact crown and impede explorative root growth.
Tree Removal
Unfortunately trees can become ill, or so big that they become a danger or nuisance to us and our homes. Removing a tree in a confined space requires a lot of skill and precision, and must be undertaken by a trained expert. At Clear Cut Trees, we have all the latest equipment and know-how to make sure this is done in the safest possible way.
Dismantling & Rigging
As an exclusively London based tree surgery, almost all removal operations will involve complex rigging to dismantle the tree using pulleys and friction devices, piece by piece. This requires a high level of skill and a good grasp of physics and geometry. Sometimes, we can lower up to a ton of timber in one go!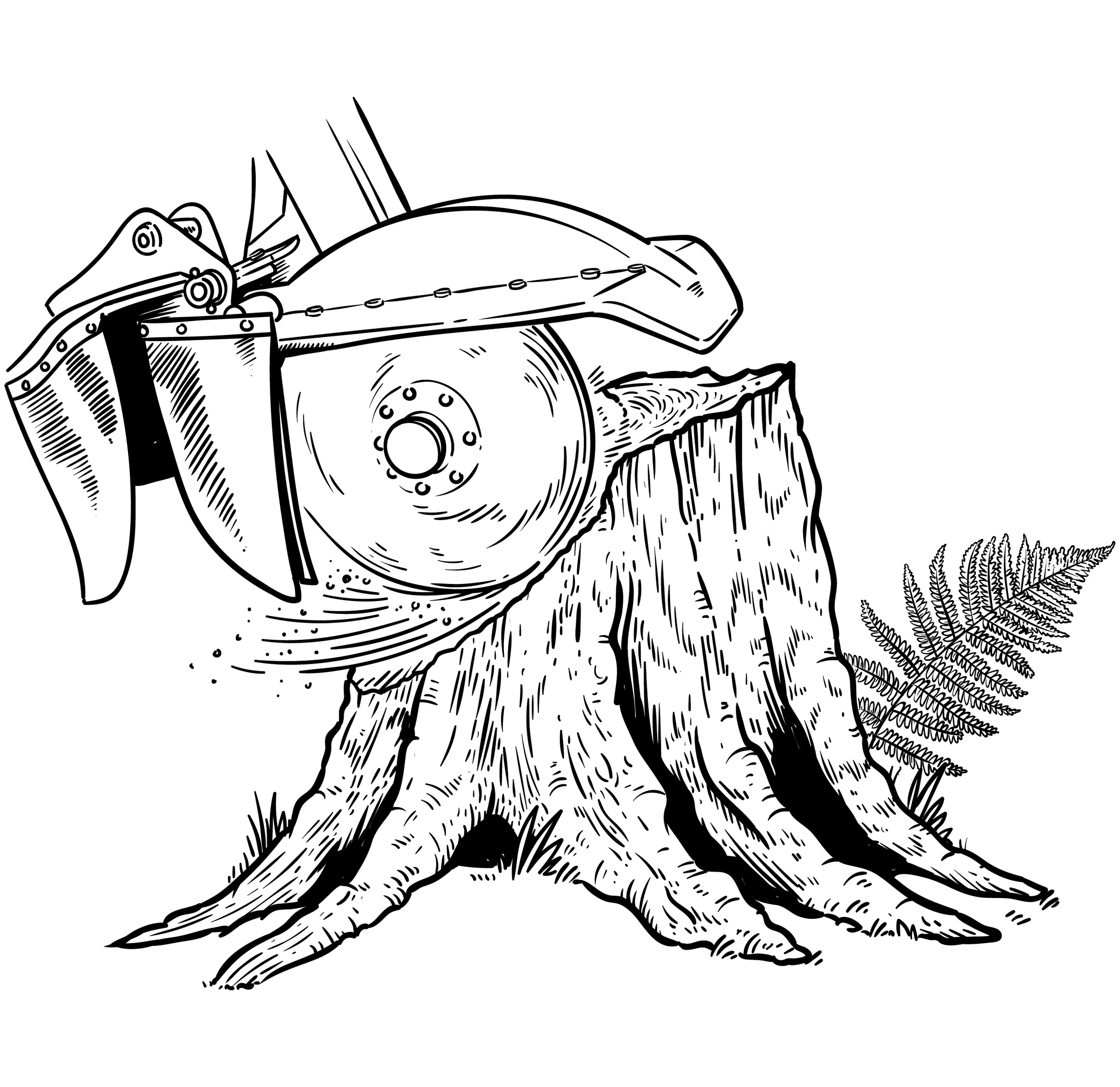 Stump Grinding
Stumps can prove problematic if you intend on developing a certain area, or would like to plant a new tree or shrub in its place. We can remove almost any stump with our different size machines.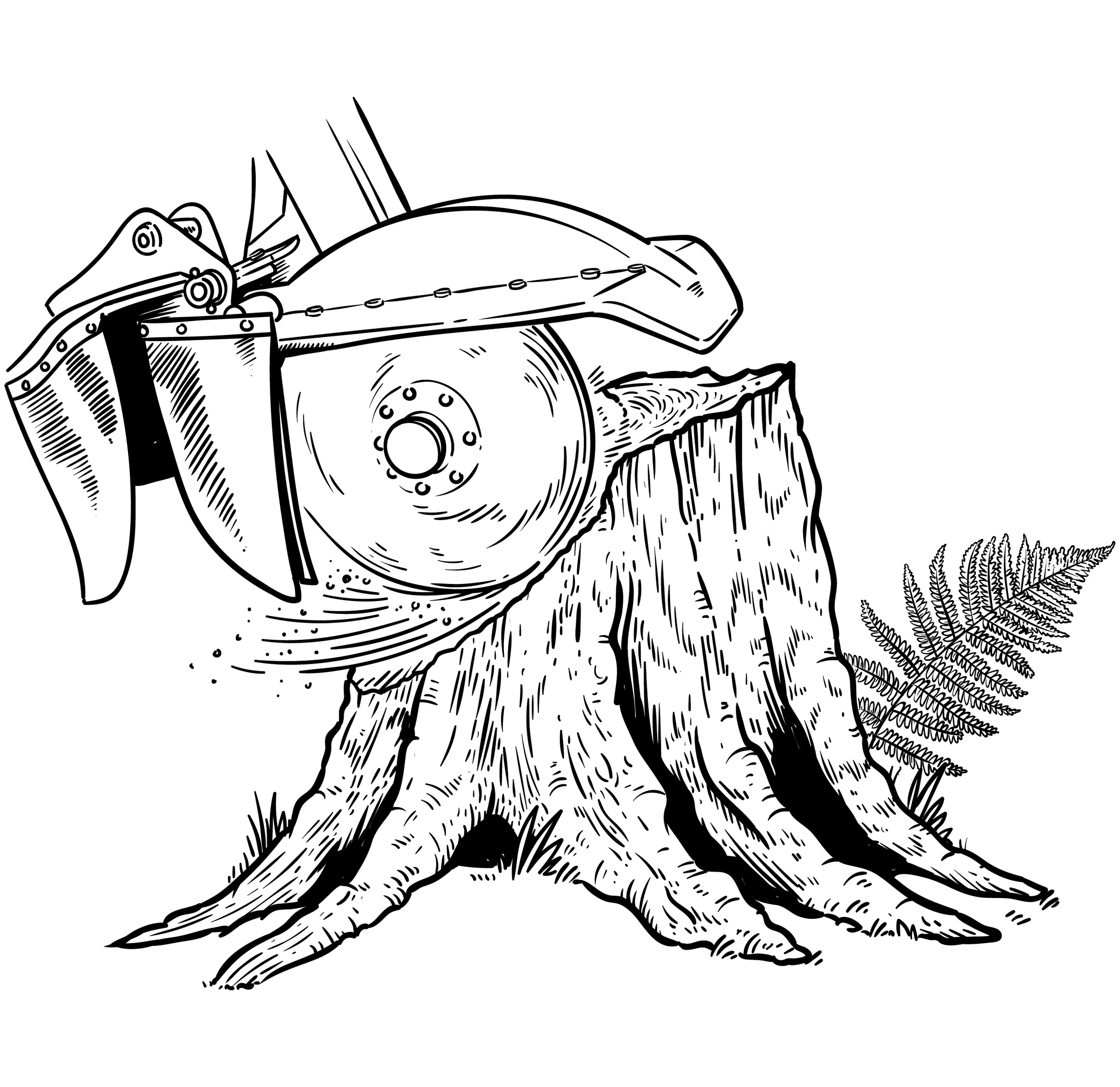 Other Services & Tree Care
We can extend our services beyond just tree surgery. Several of our team have extensive professional qualifications to provide consultant level advice on appropriate tree management. We offer tree planting and hedge management too.
condition reports & surveys
It can be a bit daunting trying to decide what's best for the trees you own, especially when you spot something you don't recognise, such as a fungus or insect which could potentially compromise the structural integrity of your trees. We have a wealth of knowledge regarding tree health, and can provide sound advice to put your mind at rest.
Tree Planting
We can advise on species selection and organise the supply and planting of your new trees. Tree planting is actually far more complicated than appreciated. Species, planting location, soil medium and structural support all need to be considered carefully beforehand.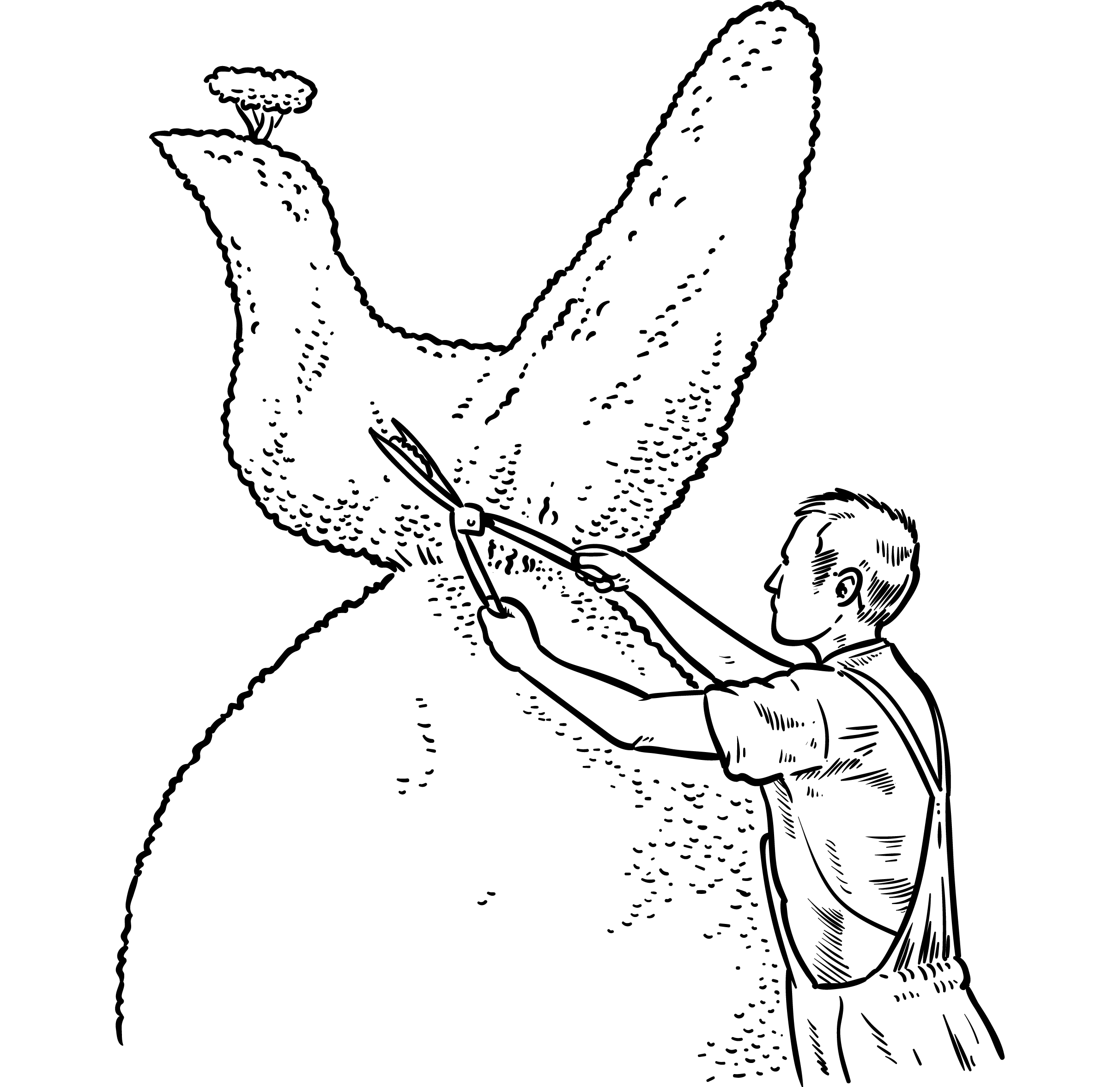 Hedges & Topiary
Everyone can appreciate a nicely clipped hedge! Gardeners are restricted to work at specific heights, but as tree surgeons we can trim and shape ANY size hedge! Our work also includes hedge propagation and training (pleaching, espalier etc.)